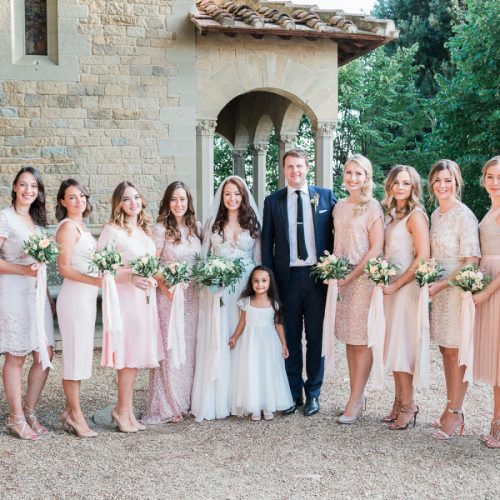 Everything You Need to Know About Wedding Dress Alterations
Wedding dresses aren't always made-to-measure so almost every bride will need some dress alterations to make her dress fit perfectly, whether that's raising the hem, adding a bustle or taking it in a whole dress size, the fittings and alterations process is essential to making sure you have the perfect dress on your big day. 
 The most important thing to keep in mind is the more intensive the request, the more time you should allow for the process of creating your dream dress. with my help, you'll be ready for your wedding day with a gown that suits your figure flawlessly. 
Even if your dress has delicate lace, dazzling sequins, beads or heavy embellishment I can alter and restyle it to make you feel confident and look amazing on your special night. If your Dress is too long or too wide we can alter it to fit your body shape perfectly.
We will make sure you look good and feel good before you leave our Studio.
However, if something is not quite right when you get home either give Esther a call or drop her an email and we will take another look!
We will give you an estimated completion date during your consultation, once your garment is ready Esther will call you to let you know, if we cant get though to you on the telephone we will E-mail and Text you (So its best to leave a mobile phone number or E-mail address)
Sometimes we may finish an alteration even quicker than expected, so if you have any questions regarding your order feel free to give us a call.
If you plan on wearing your outfit with a special pair of shoes or accessories, please feel free to bring them with you.
Yes, you do need an appointment or as we like to say 'Consultation'
As we are a predominantly a home based studio we recommend making an appointment with Esther in advanced via email or over the telephone.
We understand that life is busy, sometimes you may only have 5 or 10 minutes to pop in. We will never turn you away, however Esther may not always be available to see you at that time due to being with a client or out on a home visit or we really really do recommend giving us a quick call first!